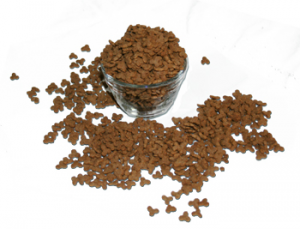 This recipe is specifically designed to enhance the health of your indoor adult cats. With lower fat and calories to help maintain a lean body condition as well as natural fiber to control hairballs, this formula will keep your cat happy and healthy. With added antioxidants, Taurine, L-Lysine and proper urine pH, this formula provides optimal nutrition for optimal health.
Contains Chicken, Menhaden Fish and Tuna Meal
Lower fat and calories
Natural fiber blend helps control hairballs and promotes excellent digestive health
Proper levels of magnesium and controlled urine pH, perfect for a healthy urinary tract
A great tasting recipe sure to please your indoor cat!